What Is A Verse In A Song?
Learn the basics behind the Song Verse and understand how many Verses you should use in your song.
It's about your song's journey...and your Verse is the roadmap.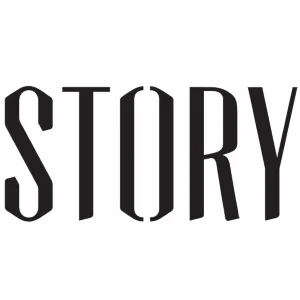 The Verse is the section of your song structure that shares your story. Your lyric or poetry takes center stage in this section over your music.
A Verse can be used to describe a scene in your overall story (with each new Verse adding a new scene), or each Song Verse can be used to tell its own story (supporting the overall theme of your song).
Each Verse is usually separated by a Refrain or a Chorus, forming the basic song pattern "Verse-Chorus-Verse" (or A-B-A).
Traditionally (between the years 1920-1960), songwriters only created one Verse for their songs, and that Verse was as long or as short as the songwriter wanted.
Songs with longer Verses were mainly for storytelling (i.e. the lyric was more important).
Songs with shorter Verses were mainly for dancing (i.e. the music was more important).
Today, your typical song will have at least two Verses, but exactly how long should your Verses be?
Well ideally, you can structure your Song Verses however you want, but if your goals is to write great songs for today's music it's best to click here to learn the patterns professionals use for structuring their hit songs.
How to Structure Your Song Verses
Let's dive into even more details about the Song Verse and shortcut your learning curve. Join my free training group to learn everything about Verses in 8 weeks.
Learn to write great songs like your favorite hits from the radio and train to become a great songwriter in four steps:
Download my free 6-step exercise manual to prepare your lyrical content for structuring. Having your song lyric fully fleshed-out before piecing it together is important.


Learn important skills and tips about each song section not taught in music theory class to get the most out of using the Song Structure Vault to structure your next song.


Follow audio & video songwriting lessons to complete your training.


Also, as a member get exclusive deals on all professional songwriting tools & courses offered on this website.
In a few weeks you'll have access to everything you need to structure great songs. You've already taken the first step by searching for this info. And reading this far shows me you have a passion for songwriting.
So take the next step. There's no cost to join and no obligation to stay.
But you need to join now because space is limited.
----
IMPORTANT: After you register, check your spam folder if you don't get a confirmation email within a few minutes.
- Jeezy
Updated: April 3, 2020
---
What story will you write about in your verse? Post in the comments below.
If you like this page, share it!