Lyrics & Songs > Courses & Resources > 77 Royalty Free Tracks
77 Royalty-Free Tracks By Dan-O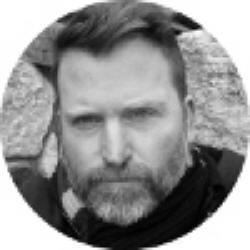 Dan-O is a professional music composer who's offering you 77 royalty-free tracks of completely original music to use in your next songwriting project. He made his entire library available to you for a single licensing fee of $50.
"Royalty-free" means you're not required to pay him a monthly fee to "rent" (i.e. license) his tracks though they're still the personal property of Dan-O. To learn a little more about royalties please read The History Of The Songwriter.
As a producer I can tell you that Dan-O could've easily charge indie songwriters $200 for "exclusive rights" to use his original music, per track. So the only reason why he would offer so many tracks for such an affordable price is because he probably wants more exposure for business.
In the deal you have to agree to credit him as the author or producer of the music/melody, so it makes sense that his price is so low because he wants his name added as many projects as possible. It's a smart move.
On his sales page, Dan-O gives the details of the licensing agreement including everything you can and can't do with his audio, so if you choose to use his music please make sure you read it (it's not long...don't worry).
And with Dan-O's music available to you, you don't have to worry about composing your own music or hiring a music composer for your next song. Simply focus on perfecting your lyrics and song structure until the song is finished.
Pros & Cons Of Using Royalty-Free Music
The only drawback to using royalty-free music is everyone else gets to use his tracks too, not just you...but that may not be such a bad thing. It depends on what your needs are as a growing songwriter:
If you want a totally unique song then it's probably not a good idea for you to use his music.

If you simply want to practice and grow as a songwriter and/or showcase your songwriting skills to the world without having to find or create music, then it's a great opportunity to have access to a library you can use.

If you hope to *sell* or (license) your song in the future using his music you'll need the license at some point
The styles of each track range from alternative rock, to pop, to country, with also techno and traditional folk music tracks and a few other styles. Take your time and listen to each track from the page's embedded player before you decide which track you want. And the great thing about Dan-O's offer is you can also download any of his 77 royalty-free tracks - right now - for free, without paying $50 for his license.
Click the button below to visit his sales page for more info.
---
All purchases for this license are handled by "ClickBank: A Global Internet Retailer".
Affiliate ID: "joshuamay".
Download FREE music to use in your next song. Just visit Dan-O's page, find the track you like, right click and "Save as" on the (mp3) link. You're free to use any of his music privately, but you must buy his license before you share your song publically.
If you'd like to share your feedback about Dan-O's music please post in the comments below. Thanks!