Lyrics & Songs > Songwriting > Song Structure > What are Song Outros?
What are Song Outros?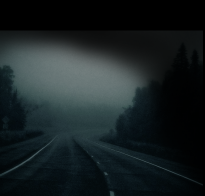 This page attempts to explain song outros and whether or not you should add them to your song's structure.
But outros are strange things...There's nothing really unique about an outro versus other elements of your song besides it being the end of the road for your song.
What I mean is this; you can repeat your intro, chorus, or a refrain as an outro, or you can choose to add something similar to a bridge (with an instrumental solo), for instance:
Mirror your intro (i.e. make it identical, just flipped so everything's opposite to your actual intro). You can also repeat your chorus - or a refrain - over and over as you fade out to silence.
Create a solo (for an instrument or vocal), which is similar to bridges...even choosing to fade out from that, or lead into another song.
You could also choose not to include an outro at all; simply end your song abruptly.
The term is typically used only in the realm of pop music. It can refer to the concluding track of an album or to an outro-solo, an instrumental solo (usually a guitar solo) played as the song fades out or until it stops. - Wikipedia/Outro
There isn't really much more I can say about outros, so go with your artistic gut as a songwriter. Below I felt it best to give just a few examples of songs with great outros as endings:
In this song, the outro is a guitar riff that's very similar to the intro (almost mirrors), which then fades out as it continues through the song's ending. Listen to outro now.
In this song, the artists repeat their refrain as an outro, slowing down the tempo from its original speed, and slowly removing several key instruments until the guitar's last note. Listen to outro now.
---
The only example I didn't include was of a song abruptly ending, for obvious reasons (lol). So feel free to revisit any of the songs we already went over and listen for more examples of how to end songs. It may help you decide whether or not you want an outro in your next song.
---
---
Learn How To Structure Your Intros
Join my Songwriting Training Group and get FREE access to my Song Structure Vault, and songwriting guidance
Visit song structure page for more info
All the best,
- Jeezy
---
Do you have any questions? Post in the comments below.
Share this article with other aspiring songwriters if you like this page.