Lyrics & Songs > Music Career > Music Supervision Jobs
Music Supervision Jobs
("What is a Music Supervisor?")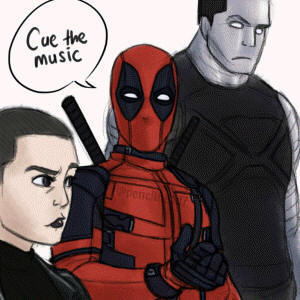 Music supervision is the art of adding songs to visual media in a unique way that makes the media much more emotional, memorable and more enjoyable for the audience.
Music supervisors (also called coordinators & directors) are hired by film & TV producers and video game designers to add the music to the project.
Imagine if your favorite TV show, movie, video game didn't have the background songs (called soundtracks) you're so familiar with. Would you still feel the same about them? Do you think they would stir the same emotions inside you when you watched or experienced them?
As a music supervisor you're responsible for *everything* music-related for the project including: selects songs for soundtracks, hiring film composers to create new music, find & negotiate license deals with performance rights organizations, and arrange background tracks for certain themes.
And because you'll be responsible for spending roughly 5% of a project's budget gathering or creating songs that can either make or break a project, you report directly to the project's director or producer to make sure you're following his vision.
---
---
Income Hired as a Music Supervisor
Because music supervision has so many additional responsibilities, you can expect to get a pretty significant income for your time. But positions are *traditionally* available only to those who're established as experts in the industry, with connections to other well known experts.
TV Projects: $2k - $5k
Low Budget Films: $10k - $45k (salary from firms)
Video Game Scoring: $30k- $75k (creative fee to package fee deal)
Big Budget (Hollywood) Films: $150k - $500k (freelance)
Music Supervisor Pros & Cons:
Guaranteed income if hired by a firm
Wears all the hats so must be experienced in all aspects of song creation and production
Responsible for sticking to the boss' vision
Responsible for spending some of the project's budget
Experience and/or Credibility required
NEXT STEP: Learn the strategy to build popularity for you and/or your songs >>
---
---
Does this music career interest you? Is there any more info you'd like to know about it? And if you found this page helpful, bookmark & share it!