Protect Your Song Through Copyrighting
"Make an historic record of your creative work."
Protect your song lyric's composition & artistic intellectual property.
Preparation of Your Song (lyrics & music) for Copyright Protection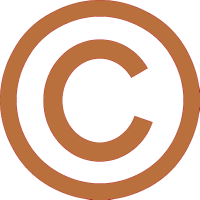 I'll grow this section by sharing copyright laws for most countries, but for now United States Law says the moment you create a unique "work of art" onto a form of media, it is (de facto) protected...even before it has officially been registered with the U.S. Copyright Office, it is copyrighted.
This law covers whether your song is written or recorded into an audio format. So writing your song's composition (especially your lyrics) onto any organized document is an important 1st step in the creative process.
Make sure you detail all of the important parts about your song
Before you begin to write lyrics to your song, you should write the following:
Title
Date of Creation
Date of Song Lyric Creation
Name of Writer (Your Name)
Music Genre
Target Emotion
The other important characteristics of your song composition that should be write down:
Melody Type
Tempo
Overall Timing (Time Signature)
# of Section (Song Structure)
Theme (or idea)
Basic evidence showing that you wrote the lyrics to your songs is all you'll need to protect your song composition until it's registered at the copyright office. But if you go even further and record your song (even as a demo), your dated audio file will be even stronger proof.
---
---
Where are you from? Is there a specific country's copyright law you'd like me to write about? Post in the comments below. Bookmark & share this page with your friends if you found it helpful.