Lost Your Job Because Of COVID-19?
Or could you use some extra cash right now?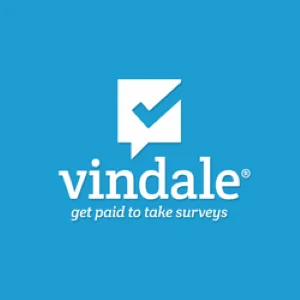 If you lost your job or just need to earn some extra cash during this global outbreak, then consider working from home with this opportunity.
Vindale Research is a 15 year old market research company that pays you real cash for taking online surveys posted by companies looking to improve their products and services.
Most surveys are easy to take (only 15 minutes or so) and you're instantly credited with the cash, to be sent to you either through PayPal or by check if you choose.
I just tried it out for myself (as of 4/2/20 @ 3pm est.) and was credited $2 within 15 minutes. So it can add up pretty quickly if you're willing to put in the time.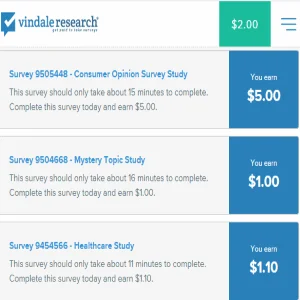 There are several other ways to make money on their site too, like opening emails and joining contests.
Also Get Cash For Referrals
Vindale also pays you $5 for each person you refer to their market research program.
So if you have a social media following - or a group of friends also in need of extra cash right now - they signup using your referral link to earn money, and you get a cash bonus.
It's a win-win for everyone.
----
Important: Both you and your friends must earn at least $1 or more through surveys (NOT including the tutorial survey they make you take) to qualify for your referral bonuses.
----
Wash, Rinse, Repeat
Now this isn't going to make you rich or even match your job's income, and you won't qualify for each survey they offer.
But there are a ton of surveys quickly added because companies are still hungry for consumer input...
[In fact, as I type this, I just got six emails of new surveys added to my account within the last 30 minutes.]
...So this could give you an extra $100 or more each month that'll help in the coming days and weeks.
There are over 6 million people out of work right now because of the coronavirus, unsure of their financial future.
So it's important to think outside-of-the-box and take creative action now until life returns back to normal.
Risk Free & Free to Join
So if this sounds like a good "work from home" opportunity for you or someone you know, click below.
Start converting your free time into cash. Try it out and see how easy it is. It costs nothing to join.
...just doing my part.
Stay safe.
- Jeezy
Updated: April 2, 2020
---
If you joined Vindale Research and would like to share your feedback, post in the comments below.
If you like this page, share it!