Related Music Lessons & Software
Do you want to learn an easy way to play the piano or guitar? What about writing a melody or learning music production? There are also important lessons to learn for singing and rapping that you should consider if you hope to be a professional musician.
Unfortunately, these lessons are beyond the scope of this website. But I've partnered with several independent teachers below to offer you additional music lessons that'll help you to grow in those areas.
Just click on a link below to read my review of what they offer, and then if you're interested visit their page to learn more about them.
The Seed Method For Writing Lyrics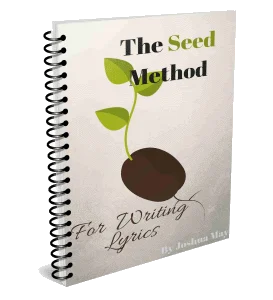 A step-by-step guide for beginner songwriters to help brainstorm on - and develop - ideas into lyrical blueprints for songs and poetry.
If you have a passion for songwriting but have absolutely no idea how to begin and just need help getting started, then this guide was written for you.
You'll follow seven (7) exercises that walk you through the steps professional songwriters naturally take when writing new song lyrics, using a simple concept that everyone can understand: the seed. Visit for more.
Learn To Sing w/Singorama 2.0 - Online Singing Course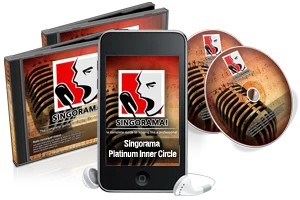 At the core of Singorama singing lessons are 15-minute vocal chord exercises you can perform every day before you go to school or to work, which will increase your rang and help you to target every note in your vocal melody.
This online course for you if you're a novice singer just starting out who'd rather learn at your own pace. Read everything that comes with this music lesson.
You're guided by Melanie Alexander, an Australian singer and actor who was well-known for her pop group in the 90s before moving onto television shows.
Learn Freestyle Rap w/Infinite Flow - Rap Vocal Exercises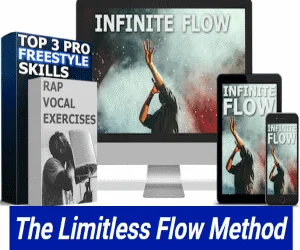 If you ever wanted to know how to rap then you should try this program. Most great rap songs started as a freestyle over a great beat or melody.
So the fastest way to learn how to rap is to improve your freestyle rap skills over your lyric writing skills.
The Infinite Flow Program says it will have you freestyle rapping during your first day. There are 4 exercises/steps to this program, together called "The Limitless Flow Method"...Visit for more.
Learn To Play Piano w/ Piano For All
Piano For All teaches students how to play by ear instead of with sheet music, how to improvise, and how to create their own compositions.
It focuses on avoiding the complicated music theory of traditional courses so you can get right to playing and learning your piano or keyboard.
With a quarter of a million students worldwide, Piano For All are interactive online piano lessons that boast as "the ingenious new way to learn piano & keyboard" over traditional piano lessons. Click here to learn piano.
BTV Solo - Home Music Production Software (for Mac or PC)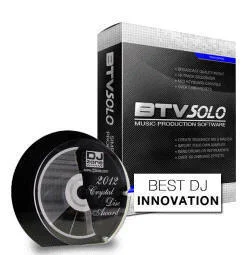 "BTV Solo Music Production Software" is all-in-one music software designed to help you compose melodies right from your computer.
Learning an instrument isn't necessary, just choose from thousands of pre-loaded sound samples to create your audio tracks.
Choose your notes and develop your own melodies, with access to a full virtual orchestra in your home studio.
Even though BTV Solo Music Production software is created specifically for Hip Hop music producers and Djs as a "beats & grooves" app, the software is versatile enough to create melodies for songs in other genres too. Visit this page for more info.
Learn To Play the Ukulele in 30 Days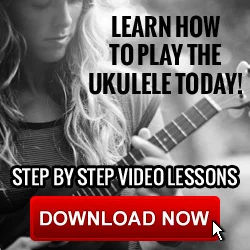 Learn to play the ukulele in 30 days using new techniques that cut your learning curve down to 1/10 the time it would originally take.
Artists like Jazon mraz have made the ukulele the next big instrument to master. And as a guitarist I can tell you that it's even easier to learn that a traditional guitar.
And of course, with this private online video program you're able to move at your own pace and not under the pressure of a paid ukulele tutor. Learn to play ukulele.
Special Deals For Training Group Members
My goal is to make it as easy as possible for your to get the help you need to learn everything about music.
So when you join my training group, along with getting free exercise manuals and skills not taught in college, you also get rebates (i.e. "money back") on any product you buy on this website.
If you join my training group you'll also learn how to write great songs like your favorite hits from the radio and train to become a great songwriter.
In a few weeks you'll have access to everything you need to start writing great songs. You've already taken the first step by visiting this website, so take the next step. There's no cost to join and no obligation to stay.
But you need to join now because new members subscribe daily and space is limited.
----
IMPORTANT: After you register, check your spam folder if you don't get a confirmation email within a few minutes.
- Jeezy
Updated: April 4, 2020
---
Is there a tool, product or course you'd like to see added? Post in the comments below.
If you like this page, share it!