How To Start Small Business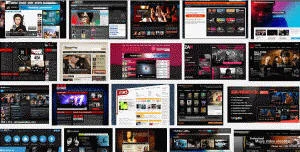 The Internet has made it easier to start a small business. Most tools you need to be successful are either free or very cheap to buy...and one of the tools you need is a professional business profile.
It's important to have an online web presence, where you can advertise your music, share news about projects, and where other artists, professionals and companies can contact you for business.
Did you notice there's no mention of your audience in the sentence above? That's because your website isn't for your fans. It's for your future customers.
Of course your fans will most definitely visit your site, but your website is for selling yourself to those who need your valuable talents or product (i.e. your music).
So it's important to understand the business you're in if you're going to start a small business in music.
B2B: Make Money from Other Businesses Using Your Music!
In the business world, when a business or professional sells to regular people (like to your fans) it's called "business to consumer" (i.e. "B2C").
But when you sell to other businesses or professionals it's called "business to business" (i.e. "B2B"). If you're starting a small business in music you're starting a B2B, NOT a B2C.
Your art is made for your fans, but money is made by selling/renting your art to other businesses that need to sell their products/services to your fans.
This is the main reason why most artists struggle, because they don't understand the business side of the music industry.
Starving artists (rightly) make music because they love to, but they (wrongly) think their fans will suddenly start giving them enough money for it, or that they'll be discovered by a record label.
And when that never happens they can become jaded by the whole experience. So your success in this music business is completely in your hands.
You must wear two hats when building a music business: "You, The Artist" and "You, The Business Owner".
...and each hat has different goals:
The Artist says: "I want to create music that people will love for years to come. True classics that'll stand the test of time. I have music in me that needs expression."

The Business Owner says: "I want companies paying me royalties for using my music in their commercials, movies, dance clubs, digital radio subscriptions, or on their artists' albums. I wonder what kind of songs they need?"
So the first step for you to reach your business goals is to create a website.
Websites Are Pretty Cheap To Make These Days..
It doesn't take thousands of dollars to make a website anymore. There are many services on the web that will setup one for you for free (in exchange for placing ads on it) or for a small monthly fee.
Of course, the more you pay the more features you get, but don't be tempted by features. It's not about how flashy your website is...it's about showcasing your musical talent.
So only pay for features you absolutely need right now! The only thing that's important is that your website looks professional. Remember, your fans are not your real customers.
Let this truth guide you when deciding to pay for any extra bells and whistles.
Check out Wix.com. They have a few interesting packages for websites specifically designed for music professionals.
If you're ready to start to market and promote your music all you'd probably need to do with Wix is provide a few photos of yourself, a credit card and select the template you like the best.
Do Your Homework! No Shortcuts!
Take your time looking for a website service that will give you the best business profile. It'll save you loads of hassle down the road.
It has to be right *for you* so invest the time this step needs so that you can move onto the next step.
So Let Us Begin.
If you're still at the beginning stages of trying to learn how to write great songs then join my training group.
Let's first learn how to write great songs like your favorite hits from the radio and train to become a great songwriter in four steps, and then be guided though building your music business:
Download my free 6-step exercise manual to prepare your lyrical content for structuring. Having your song lyric fully fleshed-out before piecing it together is important.


Learn important skills and tips about each song section not taught in music theory class to learn how to structure your next song.


Follow audio & video songwriting lessons to complete your training.


Also, as a member get exclusive deals on all professional songwriting tools & courses offered on this website.
In a few weeks you'll have access to everything you need to start writing great songs. You've already taken the first step by searching for this info.
And reading this complete article proves you are passionate about entering the music business. So take the next step. There's no cost to join and no obligation to stay.
But you need to join now because space is limited.
----
IMPORTANT: After you register, check your spam folder if you don't get a confirmation email within a few minutes.
- Jeezy
Updated: April 4, 2020
---
Do you already have a website or profile? Post it in the comments below.
If you like this page, share it!